Free Bongo!
I'm Bongo and I've been caught by poachers. Take part in the track game and set me free!
7 de juny de 2000
---
Bongo has been captured by poachers and has been separated from his family. He is currently being held in a cage with a 4-digit padlock. We don't know the combination but if you follow the clues in this game you will get the code and be able to release it. Good Luck!
This is an autonomous but presential game, which works as a complement to the visit to the temporary exhibition 'Monkeys. A story of primates '. To play, you will need your own mobile device with internet connection.
This is a free activity, included in the price of admission to the exhibition.
The approximate duration of the game is between 30 and 40 minutes.
The level of difficulty of the game is set to be done with the family, so there are tests of different levels that can be solved by each member of the family. Set a team!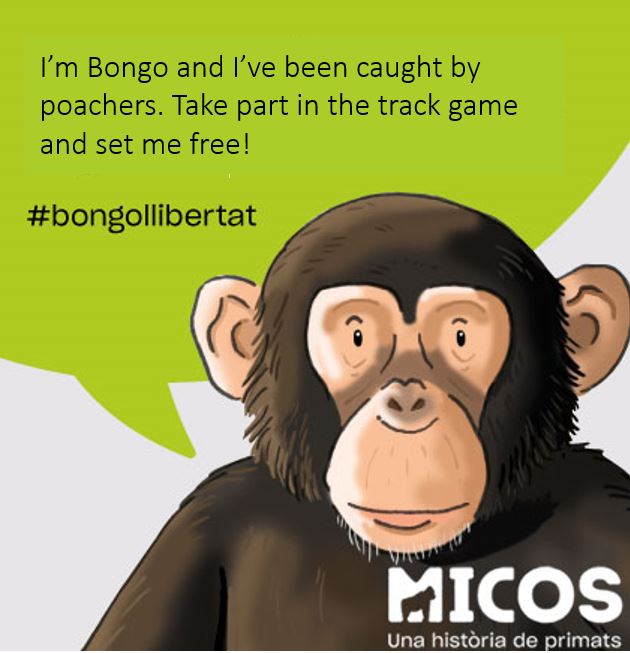 Illustrations of Bongo by Blanca Martí and MONA Foundation.